London is a difficult place to get really good hotels, but here are two great options.
Travelodge – 20% off London stays for bookings until 11th October
As it says in the headline! These are not exclusive for Travel Industry staff, but can often be the cheapest with locations throughout London.
Link: Travelodge Hotel London Sales
Details: Enter code LONDON20 for 20% off Flexi and Saver rates
Book by: 11th October for stays 01st November to 31st January.
Eligibility: No Industry Deals, so all rates available to everyone and anyone!
Ease of use: The code can only be used when checking out – so makes hunting for available hotels a little harder
New Hilton London Bankside
Hilton's new London Bankside hotel opens October 12th – great location for the Tate Modern and Borough Market – and as a result has great Travel Agent availability. Normally Hilton availability is sketchy – or limited to Sundays only. The Bankside has great availability by comparison and is easily searched and booked, and on most days is 50% off (from £97 per room per night, but £125 is fairly typical).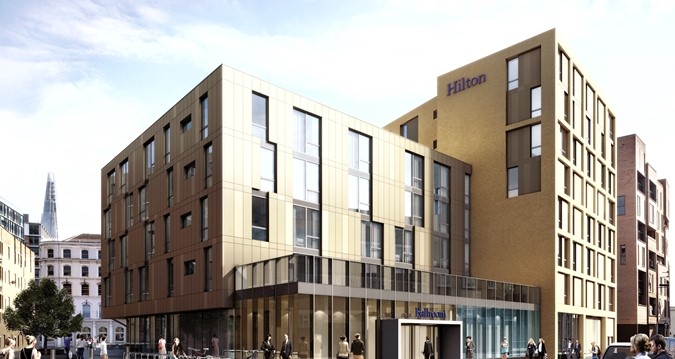 Hilton London Bankside (copyright Hilton Hotels)
Travel Industry Rates are Room Only – so have a look at the Executive Rooms with Lounge Access as an upgrade that includes breakfast)
Link: http://www.hilton.com
Details: Enter 'AL' in the Promotion Code Box
Book By: Ongoing, but you can only book the rate within 90 days of arrival.
Eligibility: Valid for travel agents or airline employees. ID can be requested at check-in. In fact, it was requested for one of our stays.
Ease Of Use: Straightforward if you click 'flexible dates' as availability at some hotels can be minimal.