Village Hotels – a UK Based chain with hotels in 27 locations (predominantly city / out of city based – with 4 alone in Manchester) has 2 just launched 2 offers that may be of interest. They are not exclusively for the UK Travel Industry, but can offer excellent value, so we're bringing them to your attention!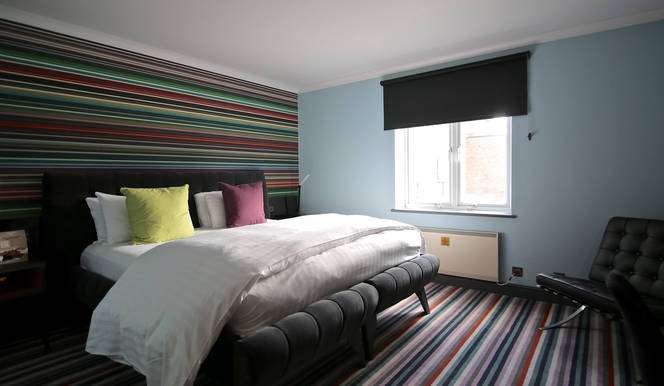 The Family / Couples 'almost' all-inclusive package:

"Enjoy a 3-night family break including breakfast, lunch and dinner from just £359 for 2 adults, and up to 2 children. Or, ditch the kids and stay as a couple from £299. This unmissable offer is available to book from now – 31st August, for stays between the 21st May – 5th September 2021."

This is an exclusive offer for their Booking Revolution Members, so make sure you join up.

Sunday night stays from £50 with £40 credit to spend on food!
"Book to stay Sunday's, from 04/07/2020 – 30/12/2021. Subject to availability. Sunday Special rate is available for Sunday night only. Rate includes a £40 dining allowance to spend on food in the Pub & Grill only. One £40 allowance will be available per room per stay. "
– Village Hotels Locations here
– Village Hotels Offers here

Note: Village Hotels do charge for lots of extras, but if you join their Booking Revolution club you get free Wi-Fi, parking, entry to theirs state-of-the-art gyms, pools and use of a VWorks Hot Desk.
Deal Recap
Link: Village Hotels
Details:  Full Board 3 night offers from £299 for 2, or £349 for a family of 4 and Sunday Night Stays from £50 including £40 dining allowance
Book By: Book by August 31st 2021
Eligibility: No eligibility requirements – available for all!
Potential Savings: Well, if you're planning to stay on a Sunday it can be incredible value, or want a summer family break without worrying about where you're going to eat – it's great!
Ease Of Use: Very straightforward